College Facilities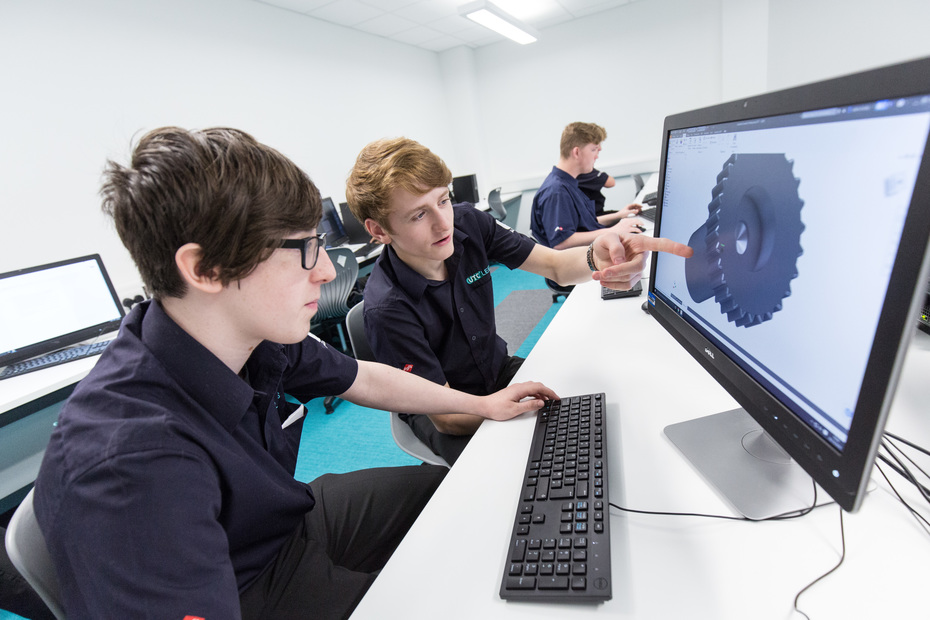 The college is based in a unique setting in the growing educational hub at Leeds South Bank. The state-of-the-art building has been designed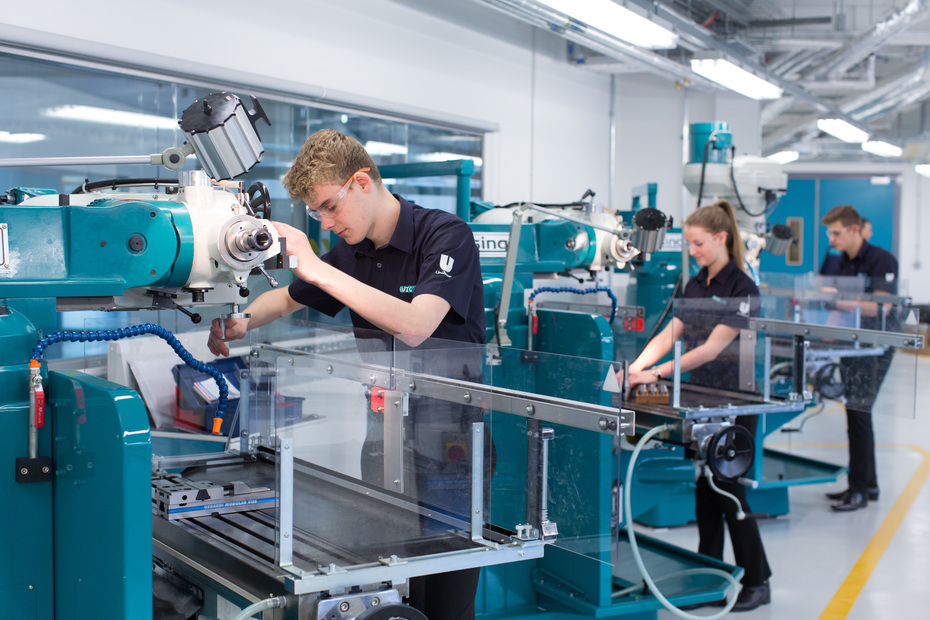 with areas designated for scientific research, advanced design and CAD, manufacturing, robotics, as well as bespoke project spaces, classrooms and lecture-style theatres. An £11 million investment has created a modern, cutting-edge college environment with capacity to accommodate 600 pupils. The college building is adjacent to the Braime Pressings factory. The long established company has a proud history of engineering excellence and is a firm supporter of the UTC.
Students at UTC Leeds will have access to world-class facilities and cutting-edge, new technologies, befitting our future engineers, applied scientists and innovators. The funding from government and sponsorship from our employer partners will ensure specialist equipment is available to all UTC students to support student learning, research and development in science, engineering, computing, design, graphics and robotics.
Alongside the state-of-the-art equipment within the UTC, students and staff will have the opportunity to gain practical skills. Through site visits and major projects, students will be able to visit our employer partners and the Faculty of Engineering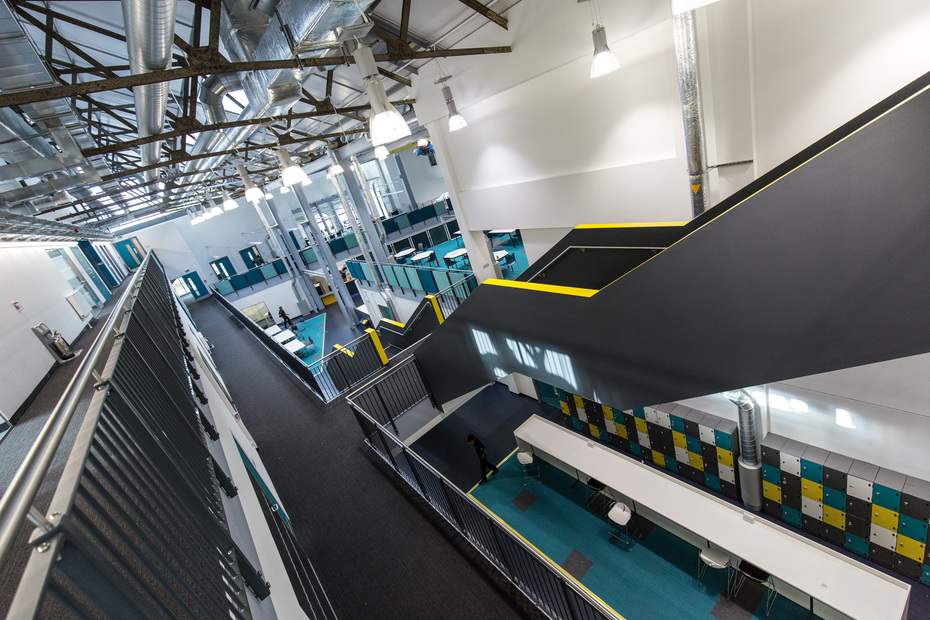 at the University of Leeds to develop their knowledge and use industry specific equipment not available in other educational settings. Students will work on major projects to identify, explore and evaluate possible solutions to engineering problems with many projects addressing real life issues affecting the local community and environment. UTC Leeds also offers an excellent environment for teaching and learning with a large lecture theatre to support formal university or industry-style presentations in the timetabled curriculum, as well as classrooms and a café where students can meet with friends and relax.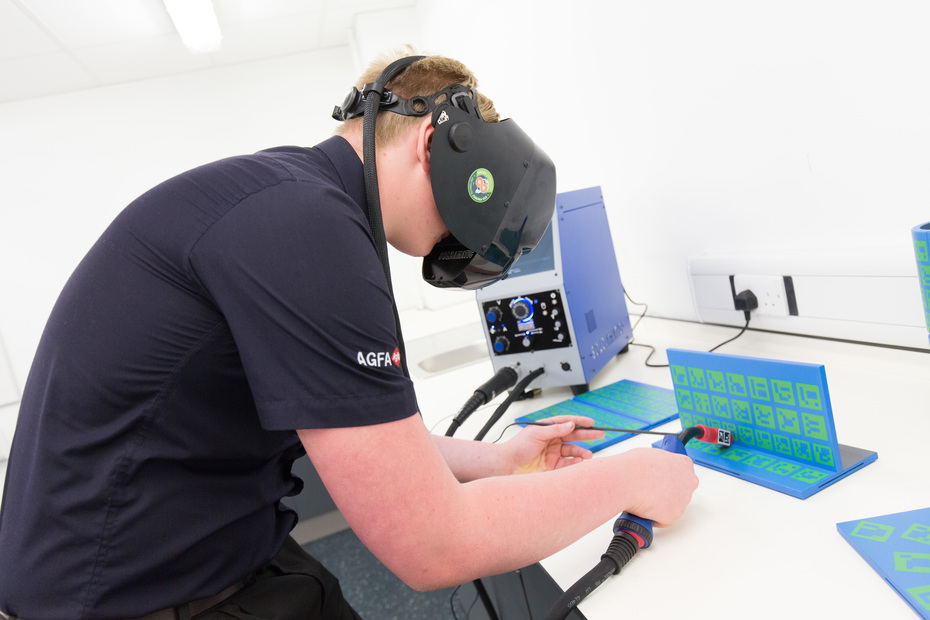 As well as classroom-based activities, students will be able to experience a range of city-wide business events featuring leading speakers from across the sciences, arts, industry and sports, supporting their learning while contributing to an enjoyable, varied educational experience.